The webinar Phenomenon-based learning in the eyes of Chinese and Finnish educationalists will feature the following speakers and topics:
Kirsti Lonka, Professor of Educational Psychology at University of Helsinki. It is a great opportunity to meet the author of the seminal book "Phenomenal learning from Finland" and she will present on the topic: Phenomenon-based learning and broad-based competencies in a nutshell
Yang Mingquan, Professor of Institute of International and Comparative Education, Beijing Normal University. Prof. Yang will focus on Chinese scholars' understanding of Phenomenon-based Teaching and Learning;and the practice of Phenomenon-based Teaching and Learning in China, with examples of  primary and middle schools in China, such as Field Trip and Experiential Education, Labor Education and Field Work, Cross-subjects Theme Learning, etc. .
Dr. Sari Muhonen, a teacher educator from University of Helsinki, Viikki Teacher Training School. Dr. Muhonen will present in theory and through real-life examples how phenomenon based teaching and learning becomes alive and real in her classrooms with the pupils, teacher students, and with Unesco network tied to the aims of the Finnish National Core Curriculum.
Time: 13:00-14:30 Finnish time | 19:00-20:30 Beijing time
Bio notes:
Kirsti Lonka, PhD is Professor of Educational Psychology, Faculty of Educational Sciences, University of Helsinki (UH), Finland, 2005-, and Extraordinary Professor, @Optentia Research Focus Area, NWU, South Africa, 2016-. Studied at UH and OISE, University of Toronto, Canada. PhD in Psychology, UH, 1997. Research interests: student learning, motivation, emotion, and educational innovations. Previously: Professor of Medical Education in Karolinska Insitutet, Sweden and J.H. Bijtel honorary professor, University of Groningen, The Netherlands. A popular keynote speaker around the world. More than150 peer-reviewed publications. Popular books, e.g., Lonka, K. (2018). Phenomenal Learning from Finland. Edita (in seven languages, also in Chinese).  https://kirstilonka.fi/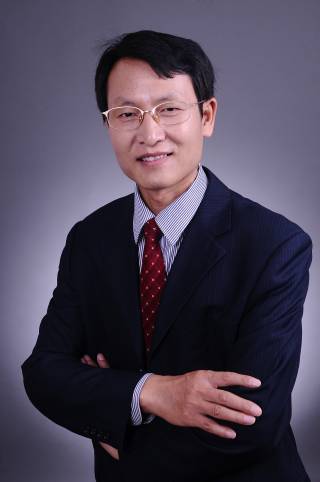 Dr. Mingquan Yang is a professor of Institute of International and Comparative Education, Beijing Normal University. His research interests include Comparative education, curriculum and pedagogy, and teacher education. He was in charge of a number of research projects and participated in several major reform projects sponsored by the Chinese government in the last few years. He published more than 10 books and nearly 100 papers in the last 20 years, such as Policies and Practice of Internationalization in Basic Education: A Perspective of Comparative Study(2021,book),Indian Education Reform in the Process of Modernization(2021,book), Expounding the Basic Spirits of the Compulsory Education Curriculum New Revision (2022), On the Theoretical Orientations of Comparative Education: Discourse Contending and Transcending (2022), et al.
Dr. Sari Muhonen is a teacher educator from University of Helsinki, Viikki Teacher Training School where theory and practice go hand in hand every day. Muhonen has been working at all school grades where multidisciplinary learning becomes reality in her classrooms. She has been actively working for Finnish curriculum reform, written peer reviewed articles as well as practical textbooks, teacher guides and other teaching material for schools. Muhonen has lectured and given workshops in several countries, also online. Since 2019 she has been coordinating Finnish National Teacher Training Institutions' eNorssi UNESCO network. See (in Finnish) https://enorssi.fi/unesco-koulutoiminta/