Here are the teachers and keynote speakers of TaRC's 2018 Master Class week Media and the Arctic, 26–30 November 2018 in Tampere. All keynote speakers will give a public lecture. Check the schedule of the public events here.
Arctic Environmental Journalism
ANNA KIREEVA has since 2002 been with Bellona-Murmansk. It was an environmental NGO established in 1994 and closed in 2015, after it was registered as a "foreign agent organization". From 2006 until November 2015 Kireeva headed Bellona-Murmansk's information services, writing news reports for Bellona's Russian website and managing public relations for Bellona-Murmansk.
Anna graduated from Murmansk State Pedagogical University with a major in English as a foreign language in 2001. She is an author of at least 500 articles about various Arctic issues, both local and global. She is a co-author and co-editor of many of Bellona's reports and brochures, devoted to numerous environmental problems of the Arctic.
As a journalist Kireeva has participated in many study trips and press tours around the world. She has held many presentations both in Scottish and Norwegian Parliaments, and in front of other diverse audiences. She has also given numerous interviews to international media.
THOMAS NILSEN is the editor of the Independent Barents Observer, whose news desk is in Kirkenes, northern Norway. Nilsen has a long experience in media cooperation across the borders in the high north of Europe, both as radio-, newspaper and magazine reporter all the way back to the days before the breakup of the Soviet Union.
Nilsen has been the editor of Barents Observer since 2009 and has previously been Deputy Head of the Barents Secretariat and worked for the Bellona Foundation's Russia study group focusing on nuclear safety in the Arctic.
Thomas has been travelling extensively in the Arctic since the late 1980s, working for different media and organizations. He is also a guide at sea and in remote locations in the Russian north for various groups and he regularly lectures on security issues, environmental and socio-economic development in the Barents Region.
In addition to the Barents Observer, Nilsen regularly contributes to articles in two online newspapers Eye on the Arctic and Arctic Today. Thomas Nilsen studied at the Norwegian University of Science and Technology.
---
Global Connections of the Arctic
MARKKU HEIKKILÄ works since 2010 as the head of science communications in the Arctic Centre, University of Lapland in Rovaniemi, Finland. After studying journalism at the University of Tampere, he had a long journalist career in newspaper Kaleva (Oulu, Finland). He has keenly followed the developments in international Northern and Arctic co-operation from its early stages and for this work he got the State award for public information in 1997. He has written several books on these topics.
At the Arctic Centre Markku's work includes leading the Science Communications unit with the aim of popularizing Arctic information for various audiences and also participating in Arctic related policy work and stakeholder contacts. Currently he is also the editor of the ArcticFinland portal and among other activities he has lead the Barents Mediasphere project (2012-2014) and international Rovaniemi Arctic Spirit conference process.
MALGORZATA (GOSIA) SMIESZEK is a political scientist and a researcher at the Arctic Centre, University of Lapland in Rovaniemi, Finland. In her research Gosia studies international environmental regimes, Arctic governance and questions of science-policy interface. She has taken part in numerous projects including most recently "Finland's Arctic Council chairmanship in times of increasing uncertainty" for Finland's Prime Minister Office (2016–2018).
Gosia has been a fellow of the International Arctic Science Committee (IASC) since 2014, represented IASC as Observer to the Arctic Council and presently is a co-chair of IASC action group on communicating Arctic science to policy-makers (CASP). She was also a co-organizer of the 4th China-Nordic Arctic Cooperation Symposium, a participant in the science diplomacy course of the American Association for the Advancement of Science (AAAS) and the Vega Fellowship program on science communication and leadership. The latest project she has been developing is the Women of the Arctic.
---
Visual Representations of the Arctic
ALEXEI POPOGREBSKY is a Moscow-based award-winning writer and director. He is currently the Head of Directing Department at Moscow Film School, the leading private film school in Russia. With formal training in psychology (Universities of Moscow and Wisconsin), he got involved in filmmaking in the 1990s. Together with Boris Khlebnikov, he directed his first feature film KOKTEBEL (2003). It scored a hat-trick by screening in the official selection at Berlin, Cannes and Toronto, as well as Moscow and Karlovy Vary. His solo effort as writer/director SIMPLE THINGS (2007) swept all top accolades in Sochi and Angers, and was named Best Screenplay at Russian Academy Awards. HOW I ENDED THIS SUMMER (2010), set and shot on a polar station in the Russian Arctic, won two Silver Bears in Berlin, Best Film Award in London and Russian Film Academy Awards. Alexei Popogrebsky has also directed 3D films and television series, as well as a number of short films. He has served as a jury member at Sundance, London, Karlovy Vary and Pusan film festivals.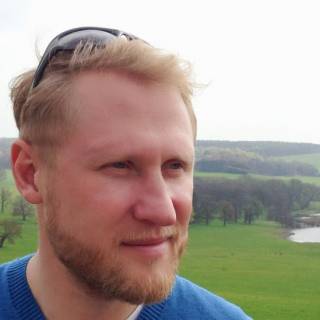 VLAD STRUKOV is an Associate Professor in Film and Digital Culture at the University of Leeds. He has previously been a visiting professor / researcher at the Universities of Copenhagen, Helsinki, London, Pittsburgh, and Tampere. He is also an independent art and film curator. Vlad Strukov makes regular appearances in international media such as the Al Jazeera, American Public Radio, BBC, RBK and others. He is the founding and principal editor of an international journal, 'Studies in Russian, Eurasian and Central European New Media' (www.digitalicons.org). In the last two years he has published the following books: 'Contemporary Russian Cinema: Symbols of a New Era', 'Memory and Securitization in Contemporary Europe', 'Popular Geopolitics: Plotting an Evolving Interdiscipline', 'Building New Worlds: Industry and Visual Culture' (2017), 'Russian Culture in the Era of Globalisation', and 'Russian Aviation, Space Flight and Visual Culture'.
---
Guest speaker on Wednesday, 28 November 2018
Film Commissioner LIISA HOLMBERG is working in International Sámi Film Institute (ISFI) in Norway. Liisa Holmberg is a Sámi film maker originally from Finnish side of the Saamiland. She has worked in the film business for over 20 years now as a producer, production manager and film consultant. An important part of her work has been the annual Skábmagovat Film Festival which has been held every January since 1999. The goal of the festival is to show Sámi and other indigenous films describing the complexity of the modern and traditional ways of living in indigenous societies nowadays. She took part in establishing the International Sámi Film Institute in Kautokeino Norway, 2007. Big part of her work as a film commissioner is working internationally with indigenous film makers in Alaska, Canada, Greenland, Sápmi and Russia
---
Alexei Popogrebsky's film HOW I ENDED THIS SUMMER (2010) will be screened along with a discussion with the director during the week on Tuesday, 27 November 2018 at 18:30 in Arthouse Cinema Niagara.