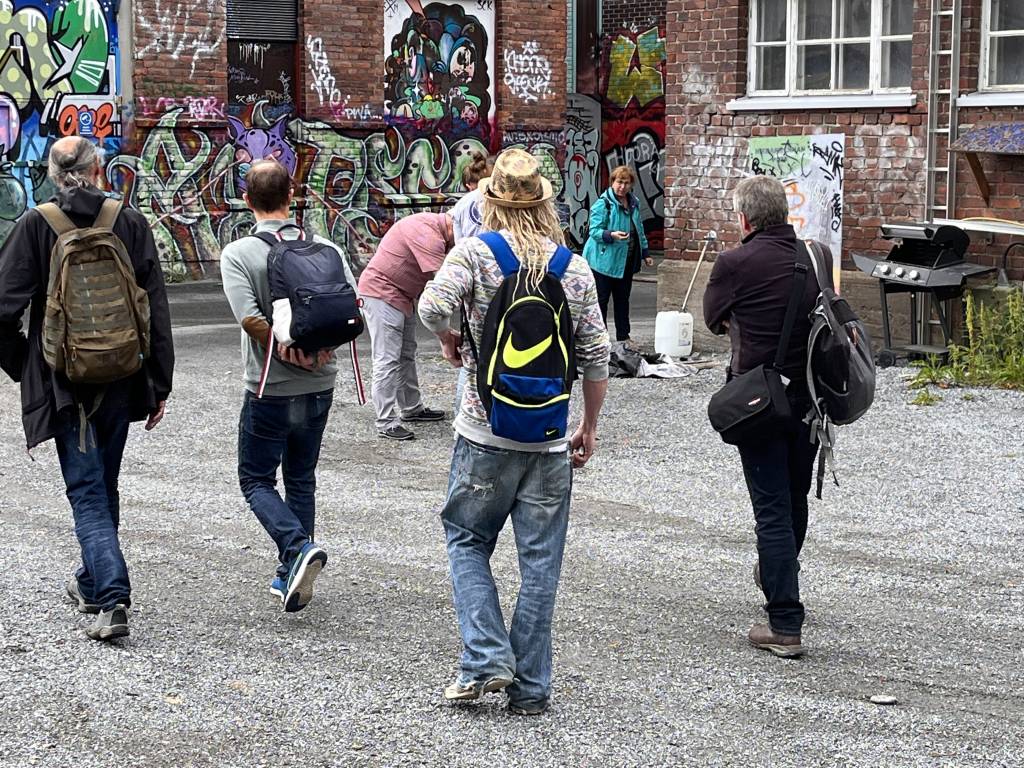 Figure 1. Participants of the workshop walking through the area while interviewing Juha, one of the cultural actors who has a wooden glasses workshop. Image by Dalia Milián Bernal.
The three-day workshop kicked-off with a powerful and thought-provoking presentation by Luc Pauwels about visual methods and their trajectory and history within the social sciences; the power of all sorts of visual material, from photographs to drawings as a means through which (urban) culture and society can be queried as well as their potential to create new narratives through visual essay and photo-poetry. Luc's talk was followed by a guided walk through the different spaces in Hiedanranta. In the evening, we gathered in a café/bar in the city centre of Tampere to learn the story of different grassroots movements in the city through short films. The visual tour was guided by Dalia Milián Bernal and Elina Alatalo joined by some of the members active in some of the places presented.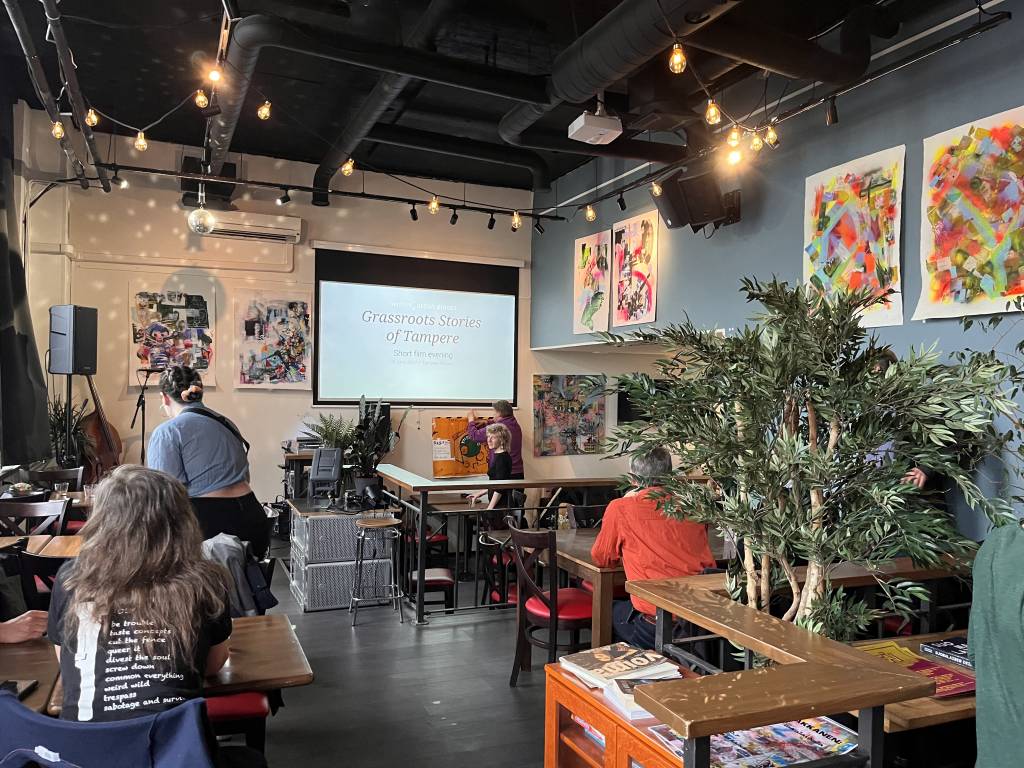 Figure 2. Inside Raina Café & Bar in the city centre of Tampere, getting prepared for the short-film evening Grassroots Stories of Tampere. Image Dalia Milián Bernal.
We started the second day with an inspiring, creative, and participative presentation by Jeremy Hawkins about poetic practices. During his presentation, Jeremy provided several prompts – questions the audience had to respond with short sentences. The answer to these prompts were later edited to construct a collective poem which was presented at the Makeshift Exhibition – Co-constructed Stories. After Jeremy's presentation, participants were able to explore with visual methods as well as poetic practices. Later in the day, Dalia and Elina gave a short introduction to narrative interviewing and, in pairs, participants had the opportunity to interview and get to know one of the cultural actors in the area, about their work, their thoughts and relationship to Hiedanranta, and their aims, motivations, and desires.
Figure 3. Workshop participants Mattias Malk (right) and Andrea Stegani (middle) with Niko Lehtola (left) – one of the cultural actors in Hiedanranta – during interviewing session. Lehtola is a member of Spraycankontrol, an organization with whom he and other graffiti artists have appropriated Hiedanranta's brick murals with color and meaning. Photograph by Mattias Malk.
The evening ended with an amazing midnight poetic session organized by Jeremy. Collectively, we strolled though different sites of Hiedanranta, mostly guided by some of the cultural actors, who spontaneously took us to their favourite spots. These spots inspired one of us read out loud a poem, a lyric poem, or a short story.
Figure 4. Compilation of images of the Midnight Poetics session. Together, we walked around the area stopping on the sites that inspired one of us to recite a poem, song, short story. Images by Dalia Milián Bernal.
The third and last day began with a two-hour workshop to put bring together all of the different elements of our workshop and get them ready to present at the Makeshift Exhibition – Co-constructed Stories. The projects were presented in interesting formats that had to fit the constraints of the building where they were exhibited: nothing could be taped or hung directly on the walls. Despite or inspired by this restriction, the works were exhibited creatively using anything and everything possible and available.
Figure 5. Hanna Musiol and Panu Lehtovuori find inspiration in the words of Matti Lankinen, a cultural actor and visual artist they interviewed, who talked not only about Hiedanranta's different scales but also the scales of his work as a graffiti artist and sculptor and an environmentalist.
SEE ALSO THE FOLLOW-UP WORK:
Narrating Hiedanranta Archive -publication
The Birth of the Quoetry Method -short film