---
Pirjo Markkola
Director of HEX 2022-, Lived Welfare State Team Leader
Pirjo Markkola is professor of history specialized in gender history, history of children and childhood, and the history of Lutheranism and the welfare state in the Nordic countries. She is in charge of theme group Lived welfare state. Markkola's own research focuses on the experiences of justice and injustice in child welfare. Another theme central to her research is lived religion and the Nordic welfare state.
---
Pertti Haapala
Director of HEX 2018-2021
Pertti Haapala is professor (emeritus) of history and the first director of the CoE. His special areas of research are social history and methodology of history. In HEX (Lived Welfare State) his focus is in the study of social structures and life-chance, i.e. the "limits of experience", and in the history of social sciences as national identity (Lived Nation).
---
Ville Kivimäki
Lived Nation Team Leader, Board Member
Ville Kivimäki has studied the social and cultural history of the Second World War and its aftermath in Finland, with a special emphasis on the traumatic war experiences and their psychiatric treatment. His main methodological interests are in the history of emotions, gender, and the German tradition of Erfahrungsgeschichte. In the CoE, Kivimäki leads the Lived Nation research team and studies the national experiences of violence and stress in the twentieth century.
---
Raisa Maria Toivo
Lived Religion Team Leader, Vice Director of HEX 2022-
Raisa Maria Toivo works on the history of early modern religion, gender and family, with a focus on structural, social and shared experience, and a smaller side current on magic and witchcraft. She is currently a Finnish Academy Research Fellow and heads the HEX group on 'lived religion'.
---
Johanna Annola
Academy research fellow, Lived Welfare state co-leader, Board Member
Academy research fellow Johanna Annola investigates three Finnish women's prisons in the long nineteenth century. Her project concentrates on prison as a lived institution, the changing notions of discipline, and other gendered aspects of prison life. The aim of the project is to deliver new knowledge about the production of prison and also about underprivileged individuals' experience of modernisation in northern Europe. Previously, Annola has been working on poorhouses, Magdalene asylums, and grassroots level experiences of social mobility.
---
Daniel Blackie
Senior research fellow
Daniel Blackie specialises in the history of disability, c. 1700–1900. As a member of the 'Lived Religion and the Changing Meaning(s) of Disability' team working at HEX, his current research focuses on the significance of religious beliefs and practices to understandings and experiences of disability during the Industrial Revolution.
---
Rob Boddice
University Researcher
Rob Boddice (PhD, FRHistS) joined HEX in 2020. He has previously held positions at Harvard University, McGill University, the Max Planck Institute for Human Development, and Freie Universität Berlin. Boddice has published extensively in the history of medicine, the history of science and the history of emotions. His recent books include The Science of Sympathy: Morality, Evolution and Victorian Civilization (University of Illinois Press, 2016), The History of Emotions (Manchester University Press, 2018), A History of Feelings (Reaktion, 2019), Emotion, Sense, Experience, with Mark Smith (Cambridge University Press, 2020), and Humane Professions: The Defence of Experimental Medicine, 1876-1914 (Cambridge University Press, 2021). Feeling Dis-Ease in Modern History: Experiencing Medicine and Illness (Bloomsbury), edited with Bettina Hitzer, will be published in 2022. He is currently writing Knowing Pain: A History of Sensation, Emotion and Experience (Polity, 2022) and completing a four-volume set on scientific knowledge production in the long nineteenth century called Experiment, Expertise, Experience (Routledge, 2023).
---
Reetta Eiranen
Postdoctoral Researcher
Reetta Eiranen focuses on the histories of experience, emotions, gender and nationalism. Her theoretical and methodological interests include e.g. hermeneutics, epistolary research and narrative approaches. In her PhD dissertation, defended in June 2019, she studied how the close relationships and nationalistic cause intertwined in emotional and gendered ways in a key family of Finnish nineteenth-century nationalism, the Tengströms.
Personal profile page | Twitter
---
Minna Harjula
University Researcher
University researcher Minna Harjula has specialized in the history of welfare policies. She focuses on lived welfare state as experienced encounters between citizens and local social security institutions in Finland in the 1930s-1980s. By analyzing the divergent experiences of individual-society relationship in these encounters, her study opens a perspective to the lived construction and legitimation of Finnish welfare state. Previously she has focused on disability history, health policy, health citizenship and on the linkage between political and social citizenship in Finland in the late nineteenth and twentieth century.
---
Kirsi-Maria Hytönen
Postdoctoral Researcher
Kirsi-Maria Hytönen is a postdoctoral researcher and an ethnologist. Her main interests are oral history, experiences of the Second World War and postwar society, and memories of childhood and child welfare. Her research teams in HEX are 'lived welfare' and 'lived nation', with a research focus on experiences of foster care in a Finnish welfare state.
---
Anna-Stina Hägglund
Postdoctoral Researcher
Anna-Stina Hägglund is a postdoctoral researcher in the project Lived Religion in Medieval Finland. Her areas of expertise are the social and cultural history of pious donations, Birgittine monasteries, and the history of the Baltic Sea Region. Within the frames of the project Lived Religion in Medieval Finland she studies dating practices of medieval charters and references to feast days of saints in the diocese of Turku. She also studies the Birgittine monastery Nådendal and the lived religious practices of its benefactors.
---
Mervi Kaarninen
Senior Lecturer
Mervi Kaarninen focuses on the living conditions of children and youth and relations between children and parents during the crises of the twentieth century. Mervi Kaarninen has published several books and articles on the Finnish childhood and youth, on gender history and on the social history of education.
---
Sari Katajala-Peltomaa
University Researcher, Lived Religion Team co-leader, Board Member
University researcher Sari Katajala-Peltomaa studies late medieval lived religion by analysing rituals, sermons and miracle narrations. Her work concentrates on how religion-as-lived turned norms and values into social actions and performances – and how rituals and narrations in turn shaped values and institutions. Currently she analyses "imagined experiences" and sensory elements in creating the sacred in sermons of Vadstena Abbey from 15th century.
Lived Religion in Medieval Finland -Project Page
---
Mikko Kemppainen
Postdoctoral Researcher/Coordinator, Board Secretary
In his studies, postdoctoral researcher Mikko Kemppainen focuses on the interaction between political ideas, religion and gender. In 2020, he defended his doctoral dissertation on Finnish female working class authors at the beginning of the 20th century. Kemppainen acts also as the HEX coordinator.
---
Heikki Kokko
Postdoctoral Researcher
Postdoctoral researcher Heikki Kokko has specialized in the history of modern society "from below". In the research groups Lived welfare state and Lived nation Kokko studies the experience of the modern belonging to society in Finland in the mid-1800s. Especially, he focuses on the societal significance of the information technology in the construction of the Western modern individual-society relationship. His study opens a perspective to the modern notion of society as a new way of defining one's belonging to a larger "translocal" entity, which is an extension of the local. Previously, he has focused on the emerging of the Western notion of the modern self in the thinking of ordinary people. His special areas of research are conceptual history and digital history.
Within HEX, Kokko coordinates the digital history project Translocalis Database, which builds a database of readers' letters that were published in the name of local communities in the 19th century Finnish press.
Personal profile page | Translocalis Database| Twitter | Academia.edu
---
Jenni Kuuliala
University Researcher
Jenni Kuuliala's work focuses on medieval and early modern social history of medicine. In HEX, she works in the teams 'lived religion' and also 'lived welfare state', where she focuses on the interconnection of lived religion and healing. She is particularly interested in the ways 'lived religion' and the experience of infirmity intertwined in the period.
Kuuliala publishes on the history of dis/ability, sainthood, childhood, and religious healing. Currently she is also leading a public disability history project funded by the Kone Foundation and the research project 'Lived Religion and the Changing Meaning(s) of Disability from the Late Middle Ages to the Industrial Revolution' funded by the Academy of Finland.
Twitter | Academia.edu profile | vammaisuudenhistoria.fi | Lived Religion and the Changing Meaning(s) of Disability | Personal profile page
---
Sofia Lahti
Postdoctoral Researcher
Sofia Lahti is an art historian specialized in medieval reliquaries, religious images and artefacts in the Nordic countries. She works in the projects Lived Religion in Medieval Finland (Tampere University), Mapping Lived Religion: Medieval Cults of Saints in Sweden and Finland (Linnaeus University, Sweden) and Fragmentation and Iconoclash in Medieval and Early Modern Objects (Helsinki University). In these projects, she studies Nordic medieval artefacts as manifestations of lived religion and their varying processes of fragmentation, disappearance and survival since the Middle Ages.
Project websites:
https://projects.tuni.fi/elettyusko/
https://lnu.se/en/research/searchresearch/forskningsprojekt/mapping-lived-religion-medieval-cults-of-saints-in-sweden-and-finland/
https://blogs.helsinki.fi/kuvakalske/
Academia profile: https://linnaeus.academia.edu/SofiaLahti
---
Tuomas Laine-Frigren
Postdoctoral Researcher
Tuomas Laine-Frigren is a postdoctoral researcher specialized in the history of childhood, mental health and psychology. In HEX, Laine-Frigren studies the readjustment of child evacuees returning to Finland after WWII. The research focuses on encounters between child experts and 'war children' but also sets out to interpret children's own coping strategies and what might be called their lived experience. In his previous research, Laine-Frigren has studied psychological expertise and social planning in Cold War Hungary, rehabilitation of disabled veterans in Post-WWII Finland, and political construction of collective victim identities.
---
Hanna Lindberg
Postdoctoral Researcher
Hanna Lindberg is a postdoctoral researcher specialized in the history of the welfare state, social movements, and minorities. In HEX, she studies the positions and experiences of minorities in the expanding and declining Finnish welfare state during the second half of the 20th century, especially focusing on the case of the Finland-Swedish Deaf. She has previously published works on the construction of gender in academic social policy, and the history of scientific writing in Finland.
---
Antti Malinen
Postdoctoral Researcher
Antti Malinen is a postdoctoral researcher specialized in the history of childhood and family life. His main research focus is on how societies, institutions and especially families and children are coping and how they are influenced by political and social crises, including military conflicts. In HEX Malinen will investigate how children have experienced and articulated their feelings of distress in 20th century Finland, both in writing and through drawings, and also in their behaviour and bodily expressions.
Malinen has written extensively on the social history of post-WWI and WWII Finland, especially from the perspectives of experiences, emotions and gender. In his recent non-fiction book (2017, Gaudeamus) Malinen studied the experience of post-war Finnish childhood. Currently he is writing a book on the role of friendships in children's lives and welfare.
Malinen also manages a webpage www.lapsuudenhistoriaa.fi (in Finnish) specialized on the history of childhood.
Lapsuuden historiaa (@antti__malinen) / Twitter
https://www.instagram.com/lapsuudenhistoriaa.fi/
Academia.edu profile | ResearchGate profile
---
Riikka Miettinen
Postdoctoral Researcher
Riikka Miettinen is a postdoctoral researcher specialized in the history of early modern Sweden and Finland. Working in two thematic groups of HEX, 'lived religion' and 'lived welfare state', she is studying the social history of insanity, disability and poor relief. Her project focuses on the interconnections between religion, welfare and the experiences of those considered mentally deviant in early modern (ca. 1550–1800) Sweden and Finland. In particular, she is interested in the early modern 'welfare systems' and the role of religion in the everyday lives of the insane.
She has previously published on the history of suicides and death, the rural landless and disability history. Her recent publications include a monograph based on her PhD thesis, Suicide, Law, and Community in Early Modern Sweden (Palgrave Macmillan, 2019).
---
Heidi Morrison
Senior Research Fellow
Heidi Morrison is a specialist in modern Middle East history, the history of childhood, and oral history. She seeks to better understand the lived experience of children and youth in modern and contemporary global history, particularly as it relates to the nation. Her work on the history of experience employs the technique of portraiture, which blends artistic expression with systematic empirical research to capture the complex and subtle dynamics of human experience (Lawrence-Lightfoot and Davies, 1994). Heidi is on leave from her position as associate professor of history at the University of Wisconsin, La Crosse in the USA.
She is co-general editor of the forthcoming 6-volume Bloomsbury Cultural History of Youth and 4-volume Routledge History of Children and Childhood. She is currently working on an edited volume about lived resistance among Palestinian children and a monograph on narration, memory, and children's trauma in Palestine. While at HEX, Heidi will begin a new joint project with the Tampere University medical school on the history of children's global health. Heidi is the author of Childhood and Colonial Modernity in Egypt (Palgrave 2015) and the editor of The Global History of Childhood Reader (Routledge 2012).
---
Stephanie Olsen
University Researcher
Stephanie Olsen (Ph.D, FRHistS) is an historian of childhood, youth, education, experiences and the emotions, with a particular focus on the British world in the nineteenth and twentieth centuries. She is the author of Juvenile Nation: Youth, Emotions and the Making of the Modern British Citizen (Bloomsbury, 2014), co-author of Learning How to Feel: Children's Literature and the History of Emotional Socialization, c. 1870-1970 (Oxford University Press, 2014), and editor of Childhood, Youth and Emotions in Modern History: National, Colonial and Global Perspectives (Palgrave, 2015). Her research focuses on the 'Lived Nation' in the context of the British Empire, specifically children's education and the cultivation of hope in the First World War. She is the co-editor of The Cultural History of Youth (6 volumes, Bloomsbury, 2023) and Children, Childhood and Youth in the Long Nineteenth Century (4 volumes, Routledge, 2023), and edits the journal History of Education.
Curriculum Vitae | Twitter | Academia.edu profile | Website
---
Katariina Parhi
Postdoctoral researcher
Katariina Parhi is a historian of science and ideas who specializes in medical history and historical criminology. Her dissertation (2018) deals with the history of the diagnosis of psychopathy in Finland. She has also written a book on the topic titled Sopeutumattomat: Psykopatian historia Suomessa (Siltala, 2019). Since then, Parhi has worked on the history of epidemiology and is one of the editors of Historical Explorations of Modern Epidemiology: Patterns, Populations and Pathologies (Palgrave Macmillan, forthcoming in 2022). She is also working on a monograph about drug-using young people and their treatment in the 1960s and 1970s. In HEX, Parhi works on a new project on Finnish correctional labor facilities (workhouses) from the 1920s until the 1980s, funded by the Academy of Finland.
---
Rose-Marie Peake
Postdoctoral Reseacher
Rose-Marie Peake (pronouns she/her/hers) specializes in early modern history, especially gender, body, and sexuality. She is currently working on an Academy of Finland funded project on queer lived religion in seventeenth-century France.
She earned her PhD in History at the University of Helsinki in 2016. Her monograph The Power of Religious Societies in Shaping Early Modern Society and Identities (Amsterdam University Press, 2020) is based on her PhD dissertation. Her other contributions include the volume Lived Religion and Everyday Life in Early Modern Hagiographic Material (Palgrave MacMillan, 2019) edited together with Jenni Kuuliala and Päivi Räisänen-Schröder, and Korsetti ja krusifiksi – vaikutusvaltaisia barokin ajan pariisittaria ("Corset and crucifix – influential Parisian women in the age of the Baroque", Gaudeamus, 2019) together with Riikka-Maria Rosenberg.
---
Aapo Roselius
Aapo Roselius has specialized in the history of the 1918 Civil War in Finland and the remembrance of the war. He has also published on rightwing mobilization during the 1930s and on the resettlement of Karelian refugees during and after the second world war. At HEX he works as researcher in the Academy of Finland research project "A Dim Light of Dawn: Finnish Post-Cold War Experiences Between East and West, 1989–1995".
---
Sami Suodenjoki
University Researcher
Sami Suodenjoki is specialized in labour history, popular politics and rural modernization. His HEX project deals with the experiential bases of political mobilisations in Finland and the Russian empire in the late nineteenth and early twentieth centuries. Suodenjoki focuses on how ordinary people's encounters with the imperial authority shaped popular experiences of the empire and how these lived experiences linked with class and national identities. He also studies the experiences of inclusion in and exclusion from local government by charting the establishment of municipal councils in the Finnish countryside.
Twitter | Personal profile page
---
Tuomas Tepora
University Researcher
Tuomas Tepora joined HEX in September 2021. He has previously held positions and fellowships at the University of Helsinki, Helsinki Collegium for Advanced Studies, and at Queen Mary College, University of London. He has studied and published on the history of emotions, commemoration, and the cultural history of war in connection with 20th-century conflicts. At HEX, he works as a PI of the Academy of Finland research project "A Dim Light of Dawn: Finnish Post-Cold War Experiences Between East and West, 1989–1995".
---
Marko Tikka
University Researcher
PhD, (Title of Docent) Marko Tikka is university researcher in History in Tampere University. His research interests are in twentieth-century history, especially the history of the 1918 Civil War in Finland, transition-from-war-to-peace processes and the history of the Finnish popular music. In the Lived Nation Team he will focuse on ideas of the nation in early Finnish popular music and on the processes in restitution of the historical injustices in Finland.
---
Ville Yliaska
Ville Yliaska has studied and published on the history of administration (New Public Management) and privatization and Finnish economic crises in the 1970s and 1990s. In HEX he works in the Academy of Finland research project "A Dim Light of Dawn: Finnish Post-Cold War Experiences Between East and West, 1989–1995" where he will investigate how citizens have experienced and articulated their experiences in the economic crisis of the early 1990s.
---
Tanja Vahtikari
Senior Research Fellow, Lived Nation Team co-leader, Board Member
Tanja Vahtikari is a specialist in history of heritage and urban history. Her research interests also include history of emotions and experiences, everyday nationalism and history of children, on which she works at HEX. Tanja is a PI in a research project "Baby Box as an Emotional Object: The Socio-material Experiences of the Finnish Welfare State from the 1930s to the Present," funded by the Kone Foundation (2020–2024).
She is the author of Valuing World Heritage Cities (Routledge, 2017), co-editor of Lived Nation as the History of Experiences and Emotions in Finland, 1800–2000 (Palgrave, 2021) and co-editor of Humanistinen kaupunkitutkimus (Gaudeamus, 2021). She has co-authored a European Commission Policy Review Innovation in Cultural Heritage Research. For an integrated European Research Policy (2018). Tanja is on leave from her position as senior lecturer in historical methodology at Tampere University.
Affiliated members
---
Miia Kuha
Postdoctoral Researcher
Postdoctoral researcher Miia Kuha (pronouns she/her/hers) studies the roles, agency, and position of clergymen's wives and widows in Lutheran parish communities in the eastern parts of the Swedish kingdom (1650–1710). She analyses how the lived experience of a clergyman's wife – an exemplary female Christian, but also the mistress of the parsonage – was formed and constructed in the cultural and social exchange in rural parish communities. Kuha has previously published articles on lived religion among the peasantry as well as the development of modern cultural history in Finland and Sweden.
---
Karen McCluskey
Senior lecturer
Karen is an art historian with a particular research focus on art and lived religious experience in the later Middle Ages. She is currently interrogating the possibilities inherent in the intersection of art history and the history of experience. In her current HEX projects, she is exploring how the artistic record can illuminate the experience of the cult of St Christopher in Renaissance Venice and interrogating what an overpainting by a group of nuns on Paolo Veneziano's Vita panel of Leone Bembo (c.1350) can reveal about the broader lived experience of the women who inhabited the convent of San Lorenzo in Venice.
Karen is the author of 'New saints in Late-Mediaeval Venice, 1200-1500: a typological study' (Routledge, 2020). Two recent chapters with a HEX focus include: 'When the Fury of the Proud Sea Re-awoke': Water, Devotion, and Lived Experience in Renaissance Venice' in Lived Religion and Everyday Life in Palgrave's Studies in the History of Experience (2019) and 'Ability and Disability in the Pictorial Vitae of beata Fina in Fifteenth Century San Gimignano', Routledge Companion to Art and Disability (forthcoming late 2021).
---
Andrew G. Newby
Kone Foundation Senior Research Fellow
Andrew Newby is a specialist in international history (particularly of the "Long Nineteenth Century") and Docent in European Area and Cultural Studies. His particular focus in HEX is on the Great Finnish Famine of the 1860s, particularly in comparative perspective (in terms of local and national governance, and commemoration / memorialisation). His current project at Tampere Institute for Advanced Social Research examines the international aid which was sent to Finland in the 1850s and 60s, the reasons for that aid, and how it was distributed.
---
Louise Settle
Postdoctoral Researcher
Louise Settle is postdoctoral researcher who specialises in the history of crime, gender and social work in Britain during the twentieth century. In HEX she is completing a book project on the history of probation in Britain (1907-1960) which explores the role of the British state in policing interpersonal relationships and emotions. The project focuses on how the everyday practices of probation policies influenced the experiences of probationers convicted for offences such as domestic violence, attempted suicide, prostitution, gross indecency and indecent assault.
Louise has previously published on the history of prostitution, the geography of crime, and child sexual abuse. A monograph based on her PhD thesis, Sex for Sale in Scotland: Prostitution in Edinburgh and Glasgow, 1900-1939, was published by Edinburgh University Press in 2016.
Visiting scholars
---
Kate Bradley
Kate Bradley is a Reader in Social History and Social Policy at the University of Kent. Kate's research focusses on the relationships between charities, activist groups and the welfare state in Britain in the twentieth century. Her first book, Poverty, Philanthropy and the State: Charities and the Working Classes in London 1918-1979 (Manchester UP, 2009) looked at the settlement house movement in London, and her second, Lawyers for the Poor: Citizenship, Voluntary Action and Legal Advice in England 1890-1990 (Manchester UP, 2019) explored the provision of legal aid before and after the introduction of a state-funded scheme in 1949. At HEX in April 2022, Kate is working on a new project on the ways in which telephone technology was used to make both voluntary and state welfare services more accessible.
---
Claudia Eggart
Claudia Eggart is a sociologist and social anthropologist, currently doing her Ph.D. at the University of Manchester. Her research engages with emotions, mobility and border regimes, crisis, and the social production of space and time with a special focus on post-Soviet market transformation. She has extended ethnographic research experience in Russia and Kyrgyzstan and is currently undertaking oral histories with market traders from Odesa, Ukraine, and Bishkek, Kyrgyzstan. In her doctoral research project, she is interested in the intersection of large-scale geopolitical transformations (e.g. the Chinese Belt and Road Initiative, the Russian-led Eurasian Economic Union, or the European Union) and lived geopolitics at the market, across borders, and in times of crisis.
---
Mari Eyice
Postdoctoral Researcher
Mari Eyice is a postdoctoral researcher and a guest at HEX during the Autumn of 2020 (remotely) and during 2022 (hopefully on site in Tampere). Her research concerns questions of emotions, body and religion in the early modern period. She has done her doctoral work on emotional practices in the Swedish Reformation and is currently working on a three year-project on empathy and disability in the early modern period.
---
Heather Dalton
Honorary Research Fellow
Heather Dalton (Ph.D, FRHistS) is a Honorary Research Fellow in the School of Historical and Philosophical Studies at the University of Melbourne, and also a member of The Cabot Project at the University of Bristol (http://www.bristol.ac.uk/history/research/cabot.html). Her research focuses on relationships in maritime trading networks in the Atlantic c. 1450-1650, as well as early contacts between the Indo-Australian Archipelago and Europe. Her recent work on Australasian cockatoos in Medieval and Renaissance European artworks has aroused much scholarly and public interest. As a Visiting Fellow at HEX, Heather is focusing on the lived religious experiences of merchants from the British Isles in the Mediterranean and Atlantic post 1530.
Article: How Did the Cockatoo Reach 13th Century Sicily?
---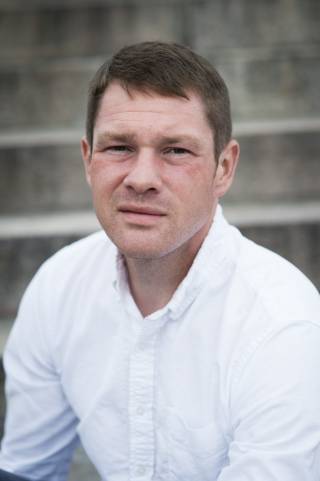 Thomas Devaney
Associate Professor
Thomas Devaney is Associate Professor of History at the University of Rochester and Visiting Researcher at HEX (spring/summer 2021). He has held fellowships at the Helsinki Collegium for Advanced Studies and at the University of Turku, among others. As a scholar of late medieval and early modern cultural history, his research encompasses interfaith relations, urban spectacle, sport, concepts of nobility, and early modern understandings of sense and emotion. His work has been published in Speculum, Medieval Encounters, Viator, and elsewhere, and he is also author of Enemies in the Plaza: Urban Spectacle and the End of Spanish Frontier Culture, 1460-1492 (University of Pennsylvania Press, 2015). At HEX, he is focusing on lived religion, particularly the experience of local pilgrimage in early modern Spain. By examining the ways in which pilgrims presented their memories in terms of intense emotions and how these accounts correlated with contemporary theological debates about sensory perception, the meanings of religious emotions, and the power of sacred material objects, he aims to understand pilgrimage as a sensual, emotional, social, and textual experience.
---
Sara Honarmand Ebrahimi
Humboldt Research Fellow
Sara Honarmand Ebrahimi is an interdisciplinary architectural historian. She is currently a Humboldt Research Fellow at Goethe University Frankfurt am Main. Previously, she was a Postdoctoral Research Fellow at the School of Architecture, Planning and Environmental Policy, University College Dublin (2021-22), and a Paul Mellon Centre for Studies in British Art Postdoctoral Fellow at the School of Architecture and Landscape Architecture, the University of Edinburgh (2019-20). She studied for her PhD in University College Dublin, where she was an Irish Research Council (IRC) doctoral scholar. Her research interests address the multifaceted origins of ideas and practices in the history of international health and architecture and consider the history of emotions as a way of doing architectural history. Her first book entitled, Emotion, Mission, Architecture: Building Hospitals in Persia and British India, 1865-1914, will be published by Edinburgh University Press in November 2022.
---
Ofer Idels
Postdoctoral Researcher
Ofer Idels is a Postdoctoral Fellow at the Ludwig Maximilian University of Munich, History Department. His work focuses on issues of language, embodiment, space and emotions in Modern Jewish History. In particular, he's interested in the history and historiography of sports, revolutions and globalization.
---
Ulla Ijäs
Postdoctoral Researcher
Postdoctoral researcher Ulla Ijäs is currently working in a project which studies a nineteenth-century Lutheran priest, his work and social networks in the Parikkala parish in eastern Finland. Ijäs is also participating EU Cost Action network Women on the Move and a research project Mobility of Words and the Places of Knowledge. Learned Communities in Early Nineteenth-Century Finland, which is supported by the Kone Foundation.
Her research interests are urban elites, material culture, gender history and economic and social history prior and during the Industrial Revolution. Geographically, Ijäs´ research area is the Northern Baltic (Finland and the Russian Baltic provinces).
During the HEX fellowship period, Ijäs aims to gain deeper understanding, what the history of experience would offer to her study especially concerning the social networks of a priest and his family. Ijäs would like to participate into the discussion of how the studied German-speaking Rönnholm family, originating from the transnational urban elite, built the Finnish nation in peripheral area of eastern Finland, far from intellectual centers, during the early years of the nation building in Finland. Ijäs would also like to discuss how Rönnholm's experiences as priest, working towards both religious and secular aims, had impact on the nation building processes at the local level. With her research material, Ijäs is able to contribute both the Lived Nation and Lived Religion themes in HEX.
---
Kalle Kananoja
Postdoctoral Researcher
Kalle Kananoja is a senior research fellow at the University of Oulu and visiting researcher at HEX (February 2021). He has previously worked as a lecturer in African studies at the University of Helsinki and held fellowships at the European University Institute, King's College London and the John Carter Brown Library. He has published on the social and cultural histories of slavery and medicine in the early modern Atlantic world, including the recent monograph Healing Knowledge in Atlantic Africa (Cambridge University Press, 2021). At HEX, he will work on the history of health and lived medicine in early twentieth-century Owamboland, South West Africa.
---
Ian Miller
Ian Miller is Lecturer in Medical History at Ulster University, Northern Ireland. He has authored 6 medical history books on topics including the force-feeding of hunger strikers, post-Famine dietary change in Ireland and the history of the Victorian stomach. Ian is PI on Epidemic Belfast (AHRC-funded) (www.epidemic-belfast.com), 'Feeding Children? Food Poverty across Ireland' (AHRC-funded) and co-PI (with Prof. Gerard Leavey, UU) on an major AHRC grant tackling health disparities for people living with mental illness in Northern Ireland.
Ian has previously held visiting fellowships at the Max Planck Centre for the History of Emotions (Berlin), INSERM (Paris) and Institute for General Practice and Community Medicine (Oslo). Ian's work has featured in Guardian, Independent, London Review of Books, New Yorker, Sunday Times, Sunday Post, Irish Times, Times Literary Supplement among many others. Ian has appeared on a number of BBC and RTÉ stations. Ian is Book Review Editor for the journal Social History of Medicine, Senior Fellow of HEA, and appointed member of Royal Irish Academy (Historical Studies), AHRC Peer Review College member, Irish Research Council Board (postgraduate and postdoctoral) and Wellcome Trust Discovery Research Funding Committee.
---
Dolorès Martin Moruno
Assistant Professor
Dolores Martín Moruno is assistant professor at the Institute for Ethics, History and Humanities of the University of Geneva. She is the principal investigator of the SNSF Professorship project Those women who performed humanitarian action: a Gendered history of compassion from the Franco-Prussian war to WWII (2017-2021), its extension Lived Humanitarianism : Gender, experiences and knowledge(s) (1853-1945), as well as the SNSF Agora scientific communication project Beyond Compassion: Gender and Humanitarian Action. She has widely published on the history of emotions.
---
Sigríður Matthíasdóttir
Sigríður Matthíasdóttir, is a Ph.D (Dr.Phil). from the University of Iceland and is an independent historian at the Reykjavík Academy (www.akademia.is). Her research has covered gender history, nationalism, university history and emigration and she has published widely on these issues. She is a co-author of Aldarsaga Háskóla Íslands 1911-2011 (The Hundred Year History of the University of Iceland 1911-2011). She has also been a Fulbright visiting researcher at the University of California, Santa Barbara (UCSB) in 2007 and a visiting researcher the Historical Faculty of University of Stockholm in 2017. She has also been several times for a shorter period at the Historical Faculty of Åbo Akademi in Finland.
Since 2013 she has been doing a research on the theme single women who emigrated from Iceland to North-America 1870-1914, which for example received a three years grant from the Icelandic Research Fund 2013-2015. As a continuation of that research she is now writing a biography about two female merchants from East Iceland, Pálína S. Gudmundsdóttir Waage (1864-1935) and her granddaughter Pálína Kr. Thorbjörnsdóttir Waage (1926-2005). The biography, based on personal sources, is a story about transnational relations and emigration to North America as well as female entrepreneurship. This research focuses especially on these women´s agency, for example in relation to how it was shaped by their "lived religion" and "lived nationalism / transnationalism". It has been funded by several grants, for example from The Non-Fiction Writers' Fund and the Icelandic Equality Fund.
---
Wiktor Marzec
Assistant Professor
Wiktor Marzec received his PhD from the Central European University, Budapest. He is an Assistant Professor and project leader in The Robert Zajonc Institute for Social Studies, University of Warsaw, Poland. He is the author of Rising Subjects. The 1905 Revolution and the Origins of Modern Polish Politics (Pittsburgh UP, 2020), co-author of From Cotton and Smoke. Łódź – Industrial City and Discourses of Asynchronous Modernity, 1897–1994 and several articles on Poland within the Russian Empire focusing on labor history and history of concepts. Currently, he runs a comparative project on political trajectories of the late tsarist borderlands.
---
Ismay Milford
Postdoctoral Researcher
Ismay Milford is a historian of East Africa's twentieth-century global connections and a visiting postdoctoral researcher at HEX (October-December 2020). She is normally based at the University of Edinburgh, where she is preparing her first monograph on anticolonial networks during the 1950s and contributing to a Leverhulme-funded project 'Another World? East Africa and the global 1960s'. At HEX she is researching the spiritual movement 'Moral Re-Armament' and exploring how a history of experience approach could inform her new project on the 'information sector' in East Africa.
---
Anna Rajavuori
Postdoctoral researcher
Anna Rajavuori is a political historian at the University of Helsinki and a visiting post-doctoral researcher at HEX in March 2021. Her research project "Parliament as a Stage: Audiences, Emotions and politics of Performance in the Finnish Parliament in the 1907-1920" is funded by Kone Foundation. In her PhD thesis, she studied socialist agitation in rural central Finland in 1906-1908 and is interested in politics and performance, emotions and political movements.
---
Katrine Rønsig Larsen
PhD Student
Katrine Rønsig Larsen is a PhD Student in History at the University of Copenhagen and a visiting researcher at HEX (September-December 2021). Her PhD project examines individual and collective experiences of family violence in Denmark from 1970 to 2020 with a special emphasis on experiences of family violence during the COVID-19 pandemic. Employing a history of experience approach, the project will analyse the historically and culturally contingent experiences of family violence based on interviews, archive material and media archives. Rather than establishing a stable notion of what family violence is and how it is experienced, her dissertation aims to uncover the unstable cultural understandings of violence in the family and to historicise the experience of violence itself.
---
Simon Sleight
Simon Sleight (Ph.D, FRHistS) is a visiting scholar from King's College London where he is Reader in Urban History, Historical Youth Cultures and Australian History. Simon's work explores the history of urban place-making, the evolution of youth cultures, the presence of the past in contemporary society, and the history of the Australian diaspora. He is particularly interested in understanding the lived experience of the past, and uses a wide range of source material to do so. His book publications include Young People and the Shaping of Public Space in Melbourne, 1870-1914 (Routledge, 2016), Children, Childhood and Youth in the British World (Palgrave, 2016), a textbook on History, Memory and Public Life (Routledge, 2018) and A Cultural History of Youth in the Modern Age (forthcoming with Bloomsbury and co-edited with Kristine Alexander). New research centres on memory and meaning in the modern world and on the concept of 'slow history'. Simon is also Co-Founding Director of the Children's History Society and Deputy Director of the Menzies Australia Institute.
On twitter @Slowhistorian
---
Mikkel Thelle
Senior Researcher
Mikkel Thelle is a cultural historian and senior researcher at the National Museum of Denmark. Working with urban history and public space for a long period as director of Danish Center for Urban History at Aarhus University, he is now interested in cultural histories of welfare society and the ways in which citizenship is enacted and experienced in 20th century cities. As visiting fellow at HEX, Mikkel is investigating practices of interpellation in Copenhagen's comparable finnish urban spaces in the 19th and 20th century.
---
Marie van Haaster
Master´s Student/Research Assistant
Marie van Haaster recently received her Master's degree in Philosophy (University of Amsterdam) and is pursuing a Research Master in History (Radboud University Nijmegen). She is currently visiting HEX as a research assistent to Rob Boddice. Her research interests lie at the crossroads of the history of experience, the history of medicine, and philosophy of mind and cognition.
---
Tessa Whitehouse
Tessa Whitehouse directs the Centre for Religion and Literature in English and Queen Mary University of London. She is the author of The Textual Culture of English Protestant Dissent (Oxford, 2015) and co-editor of three edited collections: Textual Transformations (Oxford, 2019), Religion and Life Cycles (Manchester, 2021) and the journal E-Rea on 'Lived Religion: The Exemplary and Mundane'. Her current research investigates how friendship and letter-writing were used to articulate and mediate theological, literary and emotional aspects of loss and memory. At HEX she will be preparing an edition of the correspondence between Sally Wesley (poet and daughter of one of the founders of Methodism) and Mercy Doddridge (member of a leading family of religious dissenters in Britain).
QMCRLE website: https://www.qmul.ac.uk/sed/religionandliterature/
E-Rea Issue on 'Lived Religion': https://journals.openedition.org/erea/10058
Video on William Cowper, Faith and Letters: https://www.youtube.com/watch?v=e9KohiiJE3cpersonal profile page
---
Tomasz Wislicz
Tomasz Wiślicz is an associate professor at the Tadeusz Manteuffel Institute of History of the Polish Academy of Sciences in Warsaw. He specializes in cultural and social history of the early modern peasants. His research focuses on popular religion, individuality/collectivity in rural communities, and history of sexuality, but encompasses also the history of historiography and theory of history.
At HEX Tomasz is investigating the visionary experience through the lens of apparitional discourse in early modern times and beyond.
Website: https://wislicz.wordpress.com/english/
---
Whitney Wood
Dr. Whitney Wood is Canada Research Chair in the Historical Dimensions of Women's Health at Vancouver Island University. Her research interests include histories of medicine, health, and the body in modern Canada, with a particular focus on gendered and racialized representations of women's pain. She is currently working on a history of "natural" childbirth in mid-to-late twentieth century Canada, funded by a Social Sciences and Humanities Research Council of Canada Insight Development Grant. Her work has appeared in Social History of Medicine, BMJ: Medical Humanities, and a number of edited collections, and her first book, Birth Pangs: Maternity, Medicine, and Feminine Delicacy in English Canada, 1867-1940, is under contract with McGill-Queen's University Press.